Associate Ambulance Practitioner (AAP)
Approved by the UK AACE and UK NHS Ambulance Trusts
The new Associate Ambulance Practitioner (AAP) course has been written in partnership with multiple Ambulance Services around the country with a view to achieving a recognised qualification to replace the former IHCD Ambulance Aid award. This new Level 4 regulated Diploma allows candidates to achieve a recognised qualification, allowing progression to the higher education framework to gain Paramedic qualifications.
Through this apprenticeship style of blended learning you will gain the skills and experience required for working within the Ambulance service, military and many other pre-hospital sectors. Training has been designed to enable maximum learning opportunities with a range of methods for learning including; Classroom sessions, Practical application, Situation awareness training, Casualty simulation training, e-learning and work-based learning.
Our team of ex-NHS Ambulance tutors and assessors offer extensive practical, clinical and educational experience, ensure professional delivery, mentor support and guided learning throughout your course. Specialist subject tutors will enhance your learning with realistic casualty simulation actors providing you with the chance to practice your new skills in realistic situation awareness scenarios.
| Awarding Body: | FUTUREQUALS |
| --- | --- |
| Award Type: | Regulated |
| Level: | 4 |
| Credits: | 145 |
| Course Length: | 8 months |
| Delivery Method: | Full Time |
| Cost: | £5580.00 |
Unit 1 (3 weeks) – Patient Assessment & Medical Conditions
Unit 2 (2 weeks) – Trauma Management
Unit 3 (2 weeks) – Geriatrics & Paediatrics
Unit 4 (3 weeks) – Pharmacology and Incident Management
Communication | Equality & Diversity | Medicolegal and Ethics | Conflict Resolution | The Respiratory System | Airway Management BLS & Defibrillation | Cardiovascular & Lymphatic System | ECG Recognition | The Nervous System | Primary & Secondary Survey | Patient Assessment | Endocrine System | Poisons & Sepsis | Thermal Injuries | Musco-skeletal System | Trauma Management | Respiratory pathophysiology | Cardiovascular pathophysiology | Nervous system pathophysiology | Focused patient assessment | Paramedic Skills | Pharmacology & Medicines management | Major Incident Medical Management | Reproductive system Elderly patients | End of life care | Mental Health & patient assessment | Paediatric BLS/ILS | Paediatric assessment | Obstetrics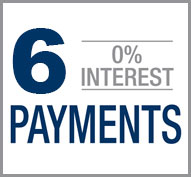 We are pleased to offer a 6-month payment plan via Direct Debit enabling you to spread the cost. 
20% deposit payable at the time of booking with the balance payable over 6 equal monthly payments via Direct Debit. Simply choose 'Deposit' at the checkout.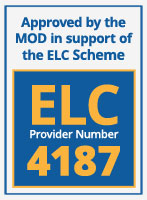 Level 4 Diploma for Associate Ambulance Practitioners
Frequently Asked Questions…
Walking distance to Shops
To book accommodation please contact us on 0345 5200 999 for details on our partner provider.